Retour en images : Exposition "Geography, Biography" de Tacita Dean (Bourse de Commerce – Pinault Collection)
l'exposition « Geography Biography » de l'artiste Tacita Dean exprime le passage du temps et la vulnérabilité du monde par des images de glaciers, de cerisiers millénaires, de paysages filmés entrelacés de souvenirs autobiographiques, fixés sur des médiums eux-mêmes fragiles, dressant une cartographie sensible du monde et un possible autoportrait.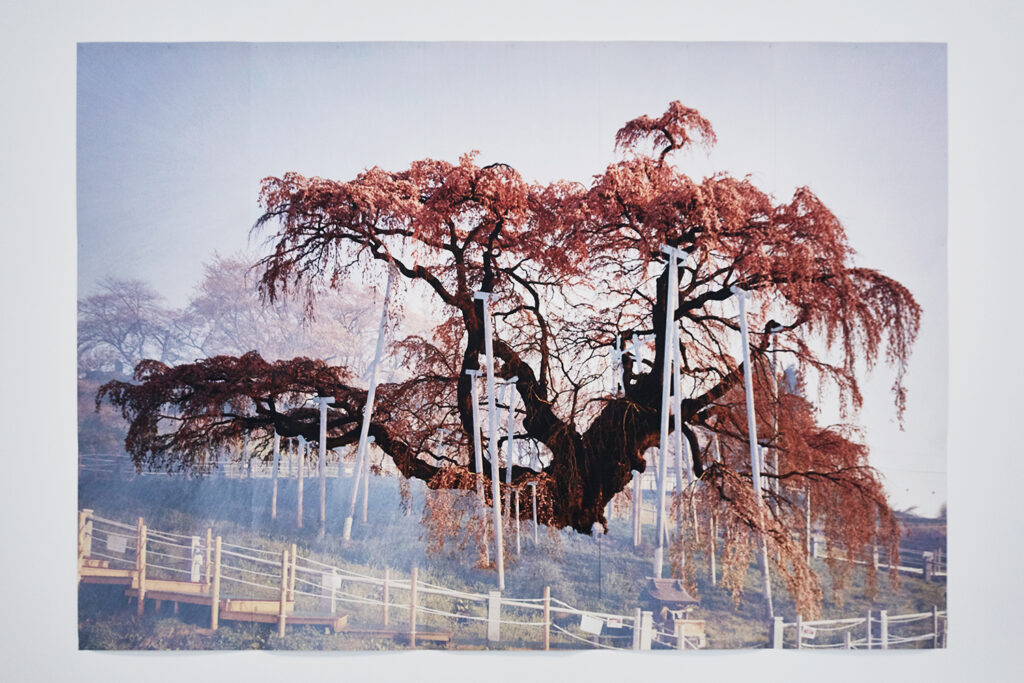 Tacita Dean utilise le film, la photographie, le dessin, le collage. Son œuvre se distingue par l'attention qu'elle porte au temps, par l'invitation qu'elle lance au hasard, avec l'incertitude pour corollaire. […] . À la craie, au pinceau, avec la pellicule analogique, à travers la photographie argentique, elle invite à faire l'expérience physique de l'œuvre, jouant des échelles, entre le monumental et l'infime, l'éternel et l'éphémère.
Dans la Galerie 2, le temps géologique croise la fugacité d'une floraison : les temporalités contrastent pour mieux nous aider à saisir l'ineffable. Un dessin inédit, The Wreck of Hope (2022), de plus de sept mètres de long, reproduit un glacier millénaire à la craie : la fragilité de la matière rend à la fois délicatement et radicalement perceptible celle de ce géant du fond des âges périclitant. Des photographies Sakura (Taki I) (2022) et Sakura (Jindai I) (2023) montrent des sakuras, prunus japonais, dont les branches sont étayées pour soutenir leurs floraisons éphémères, symbole de la renaissance cyclique de la vie. En retouchant ces monuments au crayon de couleur, l'artiste expose autant leur vénérabilité que leur vulnérabilité. L'artiste montre ici ces immortels en voie de disparition, avec la force et la tension qu'aucune image d'actualité ne saurait contenir.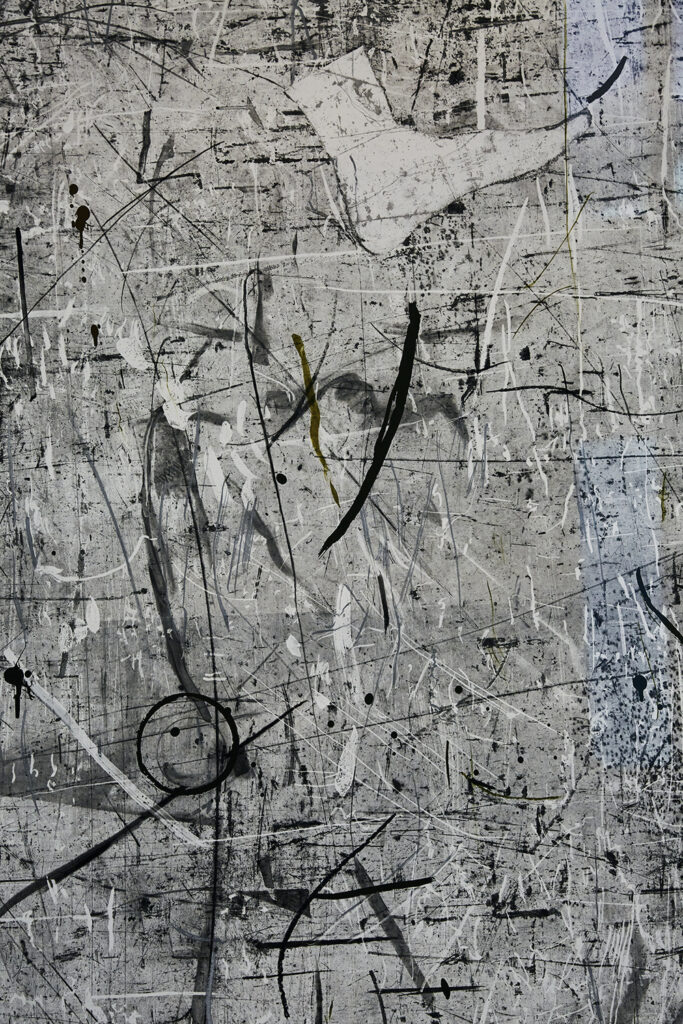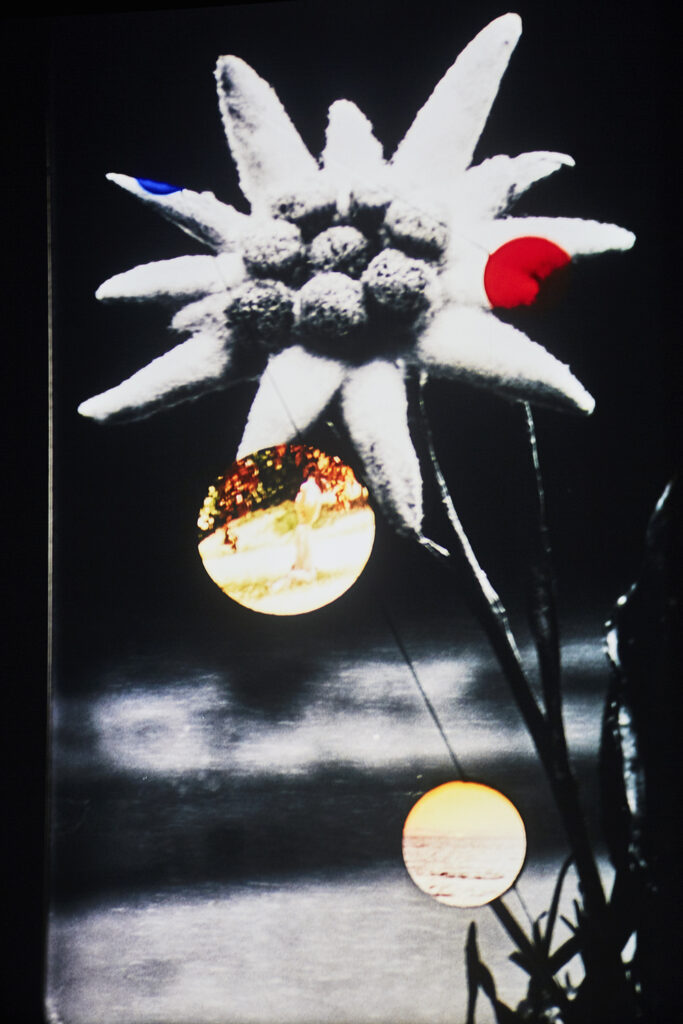 Dans l'orbe de la Rotonde […] l'artiste inscrit une géographie plus personnelle. Geography Biography (2023), film 35mm – produit pour cette exposition à la Bourse de Commerce – présenté par l'artiste dans cet espace mis au noir, dessine une cartographie autobiographique : les images filmées dans diverses parties du monde s'incrustent dans des cartes postales du 20ee siècle de sa collection, pour offrir des paysages recomposés, faire revivre des temporalités lointaines et rêvées, des fragments de vie et de mémoire de l'artiste.
Credit texte : Bourse de Commerce – Pinault Collection
Tacita Dean, Geography, Biography à la Bourse de Commerce – Pinault Collection
Jusqu'au 18 Septembre 2023
Du lundi au dimanche : 11h-19h (21h le vendredi) et fermeture le mardi
Prix billet adulte plein tarif : 14€